Tabibi 24/7

Health Blogs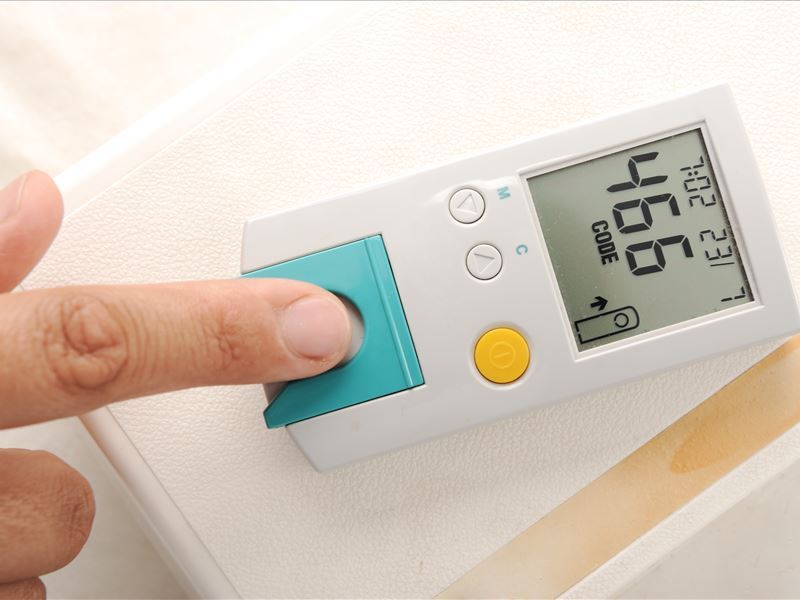 Are you at risk of diabetes?
We are all connected to diabetes in a way or another. Maybe right now, your risk for having type 2 diabetes is low. However, your risk changes over time. Be sure to schedule regular check-ups with your doctor and take healthy steps toward preventing or delaying diabetes. .Understanding how sugar (glucose) and insulin work in your body is the foundation for knowing how diabetes works. knowing what can affect your blood sugar levels and how to better manage it.
Read the below 9 real connection with Prediabetes and type 2 diabetes​
If your age is over 50
People 50 and older automatically grow a connction with diabetes. While we cannot stop our aging process, we can choose to advocate healthy aging through adopting a healthy lifestyle. After 65 years both incidence and prevalence seem to level off
if you are male
Men are more likely than women to have undiagnosed type 2 diabetes; one reason may be that they are less likely to see their doctor regularly.
If you are a woman with a history of gestational diabetes
Many women who have gestational diabetes go on to develop type 2 diabetes later in life.
If you are a woman and have been diagnosed with Polycystic Ovary Syndrome
Women with PCOS have a high prevalence of glucose intolerance and type 2 diabetes. They also display multiple risk factors for the progression of glucose intolerance and the development of frank fasting hyperglycemia
If you have a close diabetic relative
There is a link between type 2 diabetes and family history, having a mother, father, sister or brother with diabetes increases your risk . Although Genes alone are not enough, the risk also relates to environmental and lifestyle factors that family members share.
If you have High blood pressure
That raises the risk for type 2 diabetes, but also increases the risk of heart attack, stroke, eye problems, and kidney disease.
If you do not exercise
Exercising regularly lowers your risk for prediabetes and type 2 diabetes
If you have a high BMI
Body Mass Index is a measure of your height vs. weight. Having a higher BMI raises your risk for type 2 diabetes.
You will find that type 2 diabetes is clearly linked to increasing rates of overweight and obesity
If you have low HDL cholesterol and/or high triglycerides
Low levels of HDL cholesterol and high levels of triglycerides are part of diabetic dyslipidemia, and high levels of triglycerides have recently been shown to be a marker of type 2 diabetes rather than playing a causal role
It is time to control your diabetes. All it takes is one conversation to start reducing your risk.
Know How TABIBI wellness program can help you to lower your risk of diabetes and call us now at 16724.
------------------------------------------------------------------------------------------------------------------------------
Disclaimed : TABIBI 24/7 social media channels contain general medical information that should not be regarded or treated as medical advice. Because we believe that diagnosis/assessment and counseling are essential for an accurate and a patient centric healthcare service ; you must not rely on the information on our website /blog / other social media channels as an alternative to medical advice from professional healthcare providers. You should never delay seeking medical advice, disregard medical advice or discontinue medical treatment because of information on TABIBI 24/7 social media channels.
References
https://idf.org/our-network/regions-members/middle-east-and-north-africa/members/34-egypt.html
https://www.diabetes.org/diabetes/genetics-diabetes
Diabetes Prevalence and Risk Factors in Polycystic Ovary Syndrom lRichard S.LegroMD* https://doi.org/10.1016/S0889-8545(05)70188-1
https://diabetes.diabetesjournals.org/content/64/9/3328
POST A COMMENTS
Testimonials
What patients say about us
This is the first time I have tried Tabibi 247 and I just wanted to express my gratitude to such great service and professional team members. I would inform you that Dr.Sayed was very helpful and informative. He took his time to explain everything which I really appreciate. I am just proud that such an establishment is in Egypt.
One of the best medical experiences ever. Flawless reservation, cheerful staff, professional doctors and a colorful well equipped center. Amazed to have such level of service and care :) Thank you Tabibi 24/7
Today my son had an accident resulting in a large deep cut on the back of his head. Dr Radwa came round and was absolutely amazing from start to finish. She phoned the local hospital to arrange the stitches, took us there with her driver, arranged everything and stayed with us whilst my semi hysterical 2.5 year old received a numbing injection and 3 stitches. She absolutely went above and beyond. My son is still asking about the doctor!
Before Tabibi I used to go to work, leaving my baby at home sick, feeling worried and tense. Now i am more relaxed and happy to be your customer. Being able to reach your doctor at anytime is a blessing. Thank your Tabibi that is worth a million
Tabibi is a rare medical family, I especially love working as a team with some of the brightest doctors. I'm lucky to work with such a committed and caring group of individuals, and share all our combined knowledge to help ensure we are giving the best medical care to our patients.
What I love is that all your doctors follow one school, when they prescribe and diagnose. I am very happy and grateful and proud of having Tabibi. Bravo!