Tabibi 24/7

Health Blogs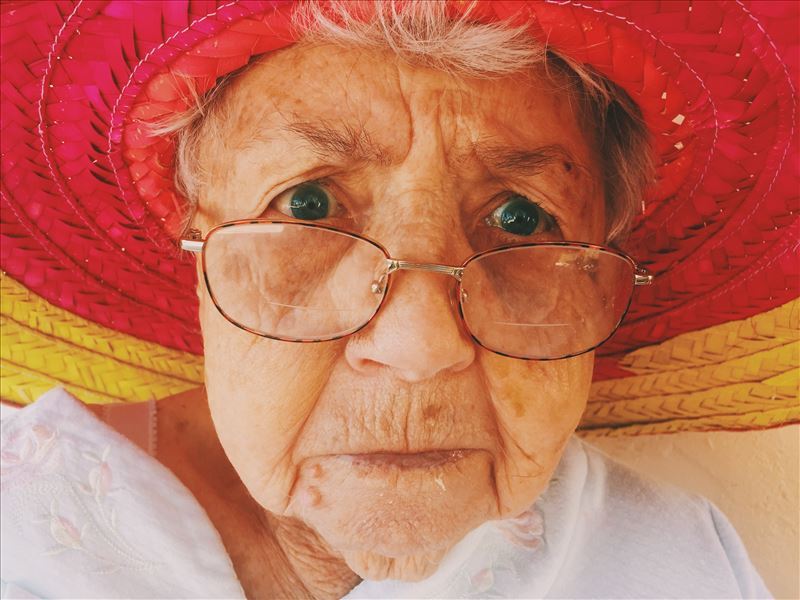 My 60's Birthday, My New beginning.
WOW! I just turned 60. kids are married, retirement is settled. Life is now so quite. Now What ?! that it ?. No, WAIT, I still have loads of energy coupled with wisdom and TIME. Plenty of time for myself and the others. I decided to stay alert, get the best out of my life. I use the below top 5 tips to Rock my 60's.
1) Find what defines you / your purpose
When we are young we thrive for our passion (kids, work, hobbies). As we grow older we still have a definition, a purpose in life, we just need to find it. You need to discover a goal that you crave to attain.
Here are a few great examples of Seniors drawing their path.
At 76 years old: Despite suffering from arthritis "

Grandma Moses

", started painting, she had no formal training but painted every day for 25 years.
81-year-old:

Lew Hollander

completed the annual Ford Ironman World Championship. That was a 2.4-mile swim, a 112-mile bike ride, and a 26.2-mile marathon run.
Almost 76:

Nelson Mandela

became president

2) Draw your plan to stay Rocking.
Age is just a number, that is the spirit !. Keep your spirit up and physical as well as mental health kicking off by respecting few heath concepts, necessary lifestyle changes and more importantly admit when it's time to visit a doctor, a hospital or call for a home nursing support. Get comfortable with starting a dialogue with your medical provider in case of any concern.

3) Stay Healthy
" Prevention is better than cure " is your new motto. Block your calendar for a regular checkup schedule with your doctor. Even if you're feeling healthy, Your body undergoes many changes with aging, your immune system is lower; so few vaccines will be needed. You have a lower tolerance to salt, sugar, and fat; so Screening cycles from cancer to cardiovascular diseases, diabetes and hypertension are necessary.
Rock hard and sleep good.

Ensure you get enough quality sleep each night

Enjoy Eating:

Healthy Diet is the main player.

Build a diet plan with your doctor

. Avoid sugar and carbs, go for high-fiber fruits, vegetables, and whole grains.
4) Stay active
Healthy, with Disability, or with chronic conditions. Overall, the evidence shows that regular physical activity is vital for healthy aging. The benefits include improved cardiovascular, muscle fitness, improved mental health, better ability to do tasks of daily life and lower risk of falls. Build with your doctor a mobility plan to ensure you get the full benefit.
Ensure your home is safe for you to move around easily.
5) Stay connected.
· We are never old for emotions!. Maintain and Grow your social connections, interact with families and friends, meet new people, get involved in diverse communities. Don't be a victim of social loneliness and isolation.
Now, it's your turn to Tells Us Do you still have something you wish to achieve?
Know more about TABIBI for SENIORS, AND TABIBI HOME NURSING
Disclaimed : TABIBI 24/7 social media channels contain general medical information that should not be regarded or treated as medical advice. Because we believe that diagnosis/assessment and counseling are essential for an accurate and a patient centric healthcare service ; you must not rely on the information on our website /blog / other social media channels as an alternative to medical advice from professional healthcare providers. You should never delay seeking medical advice, disregard medical advice or discontinue medical treatment because of information on TABIBI 24/7 social media channels.
Photo on Unsplash
POST A COMMENTS
Testimonials
What patients say about us
This is the first time I have tried Tabibi 247 and I just wanted to express my gratitude to such great service and professional team members. I would inform you that Dr.Sayed was very helpful and informative. He took his time to explain everything which I really appreciate. I am just proud that such an establishment is in Egypt.
One of the best medical experiences ever. Flawless reservation, cheerful staff, professional doctors and a colorful well equipped center. Amazed to have such level of service and care :) Thank you Tabibi 24/7
Today my son had an accident resulting in a large deep cut on the back of his head. Dr Radwa came round and was absolutely amazing from start to finish. She phoned the local hospital to arrange the stitches, took us there with her driver, arranged everything and stayed with us whilst my semi hysterical 2.5 year old received a numbing injection and 3 stitches. She absolutely went above and beyond. My son is still asking about the doctor!
Before Tabibi I used to go to work, leaving my baby at home sick, feeling worried and tense. Now i am more relaxed and happy to be your customer. Being able to reach your doctor at anytime is a blessing. Thank your Tabibi that is worth a million
Tabibi is a rare medical family, I especially love working as a team with some of the brightest doctors. I'm lucky to work with such a committed and caring group of individuals, and share all our combined knowledge to help ensure we are giving the best medical care to our patients.
What I love is that all your doctors follow one school, when they prescribe and diagnose. I am very happy and grateful and proud of having Tabibi. Bravo!